SUSTAINABILITY IS THE KEY
How eco-sustainable politics improves the companies well-being.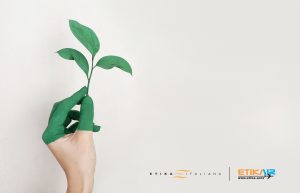 In the last few years we are assisting to a revolution concerning environmental sustainability. Major climate changes forced us to think about environment, pushing a greater number of people to ensure that what they buy isn't harmful to the environment. Since 1964 Etika Italiana has always been concerned about this theme, from the accurate raw materials suppliers' selection, to the final product. The environmental sustainability is a fundamental key for us, born and raised with the Company.
The eco-friendly labels aren't of a lower quality, in fact they have similar characteristics to those standards. This is possible because both increasing advanced technologies and the progress in research lead to incredible developments and have made the sustainable labels not distinguishable to the naked eye. But this isn't enough for us, there is always more that can be done; therefore, we aim to produce 100% eco-friendly products.
Please follow and like us: